About
TL;DR – Senior software/data engineer building backend systems that help industry-leading brands make smarter marketing/advertising decisions. Also a world traveler.
My career has been tied closely to the convergence of marketing and technology (martech) and the ever-increasing reliance on data at the heart of it all. With petabytes of data being generated at every turn through digital interactions, I work to wrangle this data and derive value from it.
---
I am currently a senior software/data engineer at DigitasLBi.
My team uses a variety of evolving technologies to build the backend systems and data pipelines behind SaaS tools used by global data science, marketing, and media management teams.
Using both traditional RDBMS and newer open source software frameworks like Hadoop, we integrate disparate sources of structured and semi-structured data. In centralizing data streams, we help provide the structure and visualization necessary to enable crucial cross-platform analytics and automated advertising decisioning.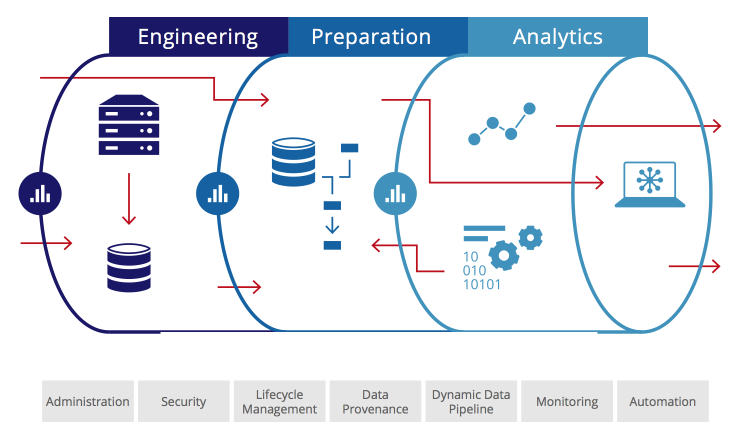 Over the past 6+ years I have gained experience as both a developer and a marketer in leveraging people, process, and technology.
I've held both client-facing and technical roles while addressing a wide range of business initiatives across industries such as finance, food services, higher education, retail, technology, and telecommunications.
During this time I've worked with numerous high-profile clients including Bank of America, Fitbit, Hewlett Packard Enterprise, Sprint, and Taco Bell.
My cross-functional roles have included data engineering, application development, business analysis, database marketing, and marketing automation. I've helped translate large amounts of fragmented data into smarter, real-time optimization of marketing/advertising dollars through technical expertise combined with marketing savviness and business acumen.
With the rate at which technology changes, you can never stop learning new things. I take a proactive approach towards career growth and skill development that I write about in this blog. I've found it not only to be a nice way to document my work, but also a great way to share knowledge with others. I've also come across many useful resources and emerging ideas that I tweet about regularly.
Check out my resume for more details on my professional experiences.
---
Outside of work, I am a world traveler.
To date, I have traveled to over 20 countries. In the summer of 2017, my wife and I took a 7-week sabbatical to travel throughout Japan and Southeast Asia.
I also like to read.
Here are some of the books I am reading, want to read, or have read in the past.
And I'm an investor, gamer, and sports fan.